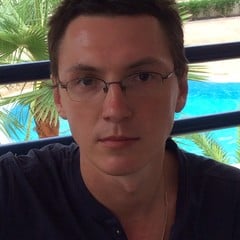 Tony Sart
For contact mail: tony_sart@mail.ru
T, Spain
Summary
Summary
I've been working in the game industry for 6 years.
2019-2020: Creative Assembly (character concept artist for TotalWar: Warhammer II and III) - contract 1,5 years
2020-now - Hero Entertainment Co - contract
2015-now: Frellance concept artist for:
Gear Inc
MAXBUFF COÖPERATIE U.A.
Allods Team (Mail Group)
Cornbilt
Frogmind
Room8
3DFox Entertainment
Fantasy Flight Games
Plaid Hat Games
Loyalist Games
BoardCraft
Magisterion
and others
mainly as a senior artist, participated in several projects as leading artist.
2014-2015:
2D Artist: PlayFlock
Skills
Concept Art
Illustration
Drawing
digital art
Sketching
promo art
game art
character art
Software proficiency